One of the learning curves we've experienced living in suburbia is kitchen design.  Our old kitchen in the sticks was tiny (almost no prep space), but with very generous pantry space.  It was set up to reheat large portions of shelf-stable foods and not for multi-course cooking.
The current kitchen has, effectively, no pantry, but lots and lots of custom soft-touch shelving to grab the array of dishes for the gourmet meals you'll definitely be cooking for that special someone.  Even bachelors can dream big.
We also went from this type of refrigerator
to this type
The change in fridge shelving meant it was much harder to figure out where stale/old food was piling up.
The upshot of all this kitchen change was that we had to switch from weekly shopping to shopping 3-4x a week.  And we are saving a surprising amount of money.  Like 25% off the old grocery budget.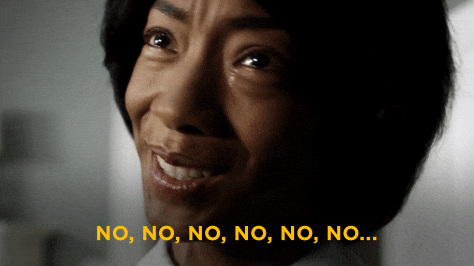 How can such a thing be?
We have found that since the kitchen is not designed to store large amounts of food that we can keep track of our food consumption easier by buying smaller portions.  Then when it's gone, it's really gone, not crammed somewhere random.  Things fall behind the super deep shelves of our weirdly narrow fridge.  So less is better, less likely to get shoved into the back and fall into the fridge-abyss.
Also, we used to avoid buying what we wanted if it was supposed to be eaten in a couple of days (usually deli meals, sushi or ready-made salads).  But here buying that stuff means we know what everyone's eating a lot more easily and if the kids have a picky phase, we aren't struggling through a stockpile of bulk whatever.  Also, yes, we can buy lighter, lower-cal stuff for Mommy and Daddy this way.
Yes, we buy oatmeal in the single serving packets.  And we're spending less money than when we bought the bulk sack because half of it doesn't end up on the floor when someone tiny has a meltdown.
It's all very counter-intuitive, but it was also a nice feeling to add up the budget for the month and get a pleasant surprise.
Also, and this isn't really money-related, but we get a lot of decent social interaction out of shopping more often.  People being nice, striking up conversation, just a lot of positivity.  The store managers know us and are glad to see us, and the kids even have their own little shopping carts they can use.
The stores we go to are real "third places" and very mother-friendly rather than "kid-friendly".  One of the kids has leveled up to "runner" and I don't have to bring him back or face judging about his breaking and running.  Given that in suburbia I pretty much always have more kids than any other mothers, it's really a relief and comfort that the grocery store is a place where I'm welcome and acceptable.
(This was in fact true in the boonies too (not the kids thing, there were some larger families, usually 5 kids that would pop in now and again), but we just shopped less often, so I wasn't seeing that aspect nearly as often going 3-5x a month vs. a week.)